ABOUT
TEC di Carlo Fioretti is a laboratory-factory that is providing high-quality Services, both electronics and mechanics, for Professional Movie People.
TEC di Carlo Fioretti is on the market since 1978, with the main purpose to offer to D.o.P.s and Rental Houses a spread of solutions, often custom tailored, to solve technical problems of the everyday's work on the Set.
The products by TEC di Carlo Fioretti have been sold abroad, without a striking Advertising, but they are appreciated by many faithful Customers for their features and their reliability, given by years of dependable work.
Every year, following the demands from Customers, new accessories are developed to satisfy the never ending needs of Professional Movie people and Rental Departments.
ABOUT Carlo Fioretti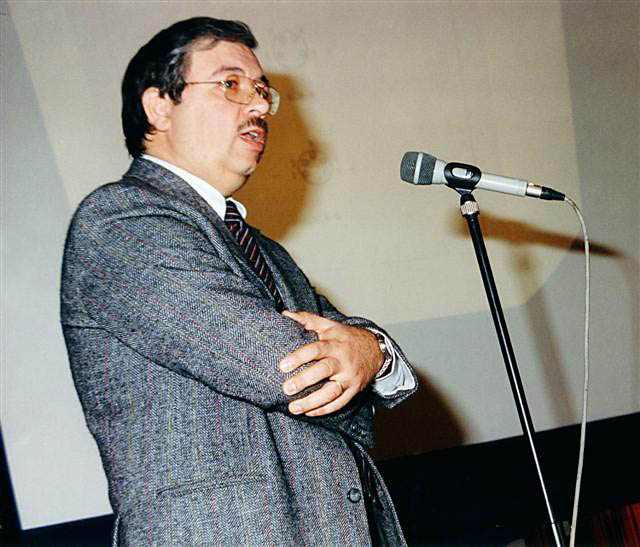 Carlo Fioretti was born on 1947.
Son of the Director of Photography Mario Fioretti, he started working on Set when he was 20, as Camera Assistant at the first, Camera Operator and lately as Director of Photography.
He worked with directors like Roberto Rossellini, Sergio Leone, Nino Manfredi, Jean Girault, Robert Day, etc.
Since 1976 associated Member of SMPTE (Society of Motion Picture and Television Engineers) and since 1978 Member of ATIC (Associazione Tecnica Italiana di Cinematografia).
Now he is on the Board of the Directors of the ATIC.
After an experience of 18 years behind the camera, he decided to create a Service Point for Professionals: TEC di Carlo Fioretti.
As Design Engineer, he has invented many different instruments for Professional Cinematography
In 1978 he was First Technical Consultant in Optics & Mechanics for a project of the first Italian single tube colour Video camera, designed for Industrial Market and he got a Patent for: "optical image separation prism group for three colour selection".
With the availability on the Market of the ARRI cameras BL 16, BL 35 and 16 SR, of ECLAIR NPR and ACL cameras, of CINEMA PRODUCTS, PERFECTONE, THOMA crystal controlled motors, he has been in the very first line since '70s to help Rental Houses to Service them, with Factory specifications, in Italy.


After designing and manufacturing several instruments, as "CAMERA SPEED REFERENCE" to check camera fps, as "VARICONTROL" for XTAL motors for ARRI 2C cameras, he has been granted in 1985 with the : "Award ATIC for Tecnica Cinematografica" for his MULTIQUARTZ , sold and appreciated in many countries, leader of a family of sophisticated controls for ARRI cameras, still today the backbone of many Rental Houses.
The MULTIQUARTZ has been designed too for Arri 16 SR, in a model that uses SMD Technologies to fit, inside the dimension of a Cigarette Packet, a full of Accessories for 16 SR Cameras with the benefits of minimum battery energy drain, low weight for the Cameraman and high mechanical ruggedness.
In 2000 TEC di Carlo Fioretti has developed and built the interface system for underwater shootings of the Film U-571, used in the special effects pools in Malta.